EC-Council ECSA Certification Training
EC-Council Certified Security Analyst (ECSA): Penetration Testing

You are an ethical hacker. In fact, you are a Certified Ethical Hacker. Your last name is Pwned. You dream about enumeration and you can scan networks in your sleep.
You have sufficient knowledge and an arsenal of hacking tools and you are also proficient in writing custom hacking code. Is that enough? Can you become an industry accepted security professional? Will organizations hire you to help them protect their systems? Do you have any knowledge in applying a suitable methodology to conduct a penetration test for an enterprise client?

The ECSA program offers a seamless learning progress, continuing where the CEH program left off. Unlike most other pen-testing programs that only follow a generic kill chain methodology; the ECSA presents a set of distinguishable comprehensive methodologies that are able to cover different pen testing requirements across different verticals.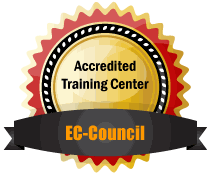 Instructor Profile
Khurram Javed
(CEI, CEH, CHFI, ECSA, LPT, CCAI)
Who Should Attend ?
Ethical Hackers

Penetration Testers

Network server administrators

Firewall Administrators

Security Testers

System Administrators and Risk Assessment professionals
Duration: 5 Days