CHFI Certification
EC-Council CHFI Certification Training and Voucher
Computer Hacking Forensic Investigator Certification

Computer hacking forensic investigation is the process of detecting hacking attacks and properly extracting evidence to report the crime and conduct audits to prevent future attacks. Computer crime in today's cyber world is on the rise.
Computer Investigation techniques are being used by police, government and corporate entities globally and many of them turn to EC-Council for our Computer Hacking Forensic Investigator CHFI Certification Program.

EC-Council's CHFI certifies individuals in the specific security discipline of computer forensics from a vendor-neutral perspective. The CHFI certification will fortify the application knowledge of law enforcement personnel, system administrators, security officers, defense and military personnel, legal professionals, bankers, security professionals, and anyone who is concerned about the integrity of the network infrastructure.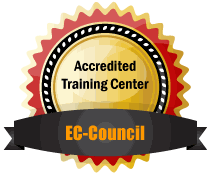 About the Exam
Number of Questions: 150
Test Duration: 4 Hours
Test Format: Multiple Choice
Test Delivery: ECC EXAM
Prefix: 312-49 (ECC EXAM)
Passing Score

In order to maintain the high integrity of our certifications exams, EC-Council Exams are provided in multiple forms (I.e. different question banks). Each form is carefully analyzed through beta testing with an appropriate sample group under the purview of a committee of subject matter experts that ensure that each of our exams not only has academic rigor but also has "real world" applicability. We also have a process to determine the difficulty rating of each question. The individual rating then contributes to an overall "Cut Score" for each exam form. To ensure each form has equal assessment standards, cut scores are set on a "per exam form" basis. Depending on which exam form is challenged, cut scores can range from 60% to 85%.
Computer Hacking Forensic Investigator Certification