Riphah Institute of Systems Engineering
A project of Riphah International University
OUR MISSION

"To
create a center of excellence for Information Security. Facilitate the market with the best talent in information security and positively contribute to the academic, public and private sectors. Ingrain the spirit of national competitiveness and be a catalyst for change in the field of Information Security."
RISE is a special initiative by Riphah International University to impart quality in education, professional trainings & consultancy in the field of Information Security.
Academic Programs
Full Degree Programs.
Management, Defensive and Offensive Security.
Covering Big data, Data Modeling and AI.
Specialization in Information/ Cyber Security
Research Areas
Research and Development groups at RISE.
Security operation Center
Focuses on Incident Response and Operational Security.
Offensive Security Group
Focuses on State of the art threats and attack vectors.
Defensive Security Group
Focuses on methods and techniques of building strong defenses.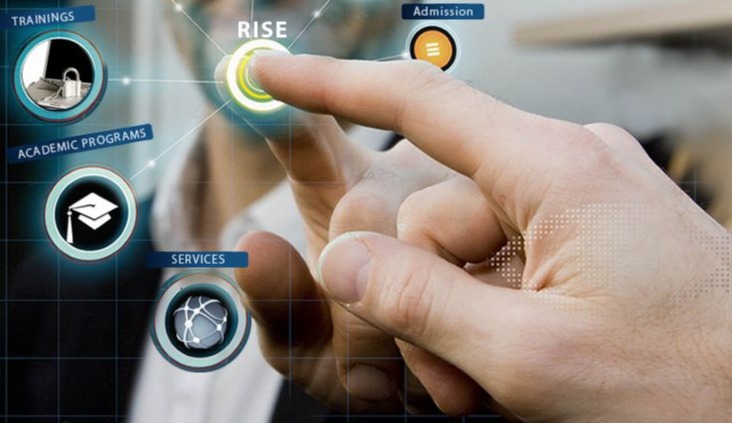 Liaison with Industry
RISE has stimulated its knowledge and resources towards offering Information Security services as well as solutions inclusive of trainings [certifications & seminars] to the commercial sector.
Industrial Liaison is a key component in integrating academia and industry.
This initiative will enhance the quality of education simultaneously leading to feasible solutions.

RISE is always looking for partnering with Industry
If your organization is interested in partnering with RISE for R&D, Consulting or Training